WW84: Wonder Woman Card Game is based on the long-awaited movie Wonder Woman 1984, this fast-paced card game lets up to four players take on the role of the Amazon princess as she fights off villains and saves innocent citizens.
Each player has a deck comprised of cards with four different Actions – Block, Lasso, Sprint, and Punch – that they utilize to defeat the lineup of Enemies. Play your cards right to gain Rewards in the form of rescued Civilians. Save the most Civilians to win!
– Based on highly anticipated movie Wonder Woman 1984
– Easy-to-learn, fast-paced card game.
– All players play as Wonder Woman
– Imagery from the movie
WW84: Wonder Woman Card Game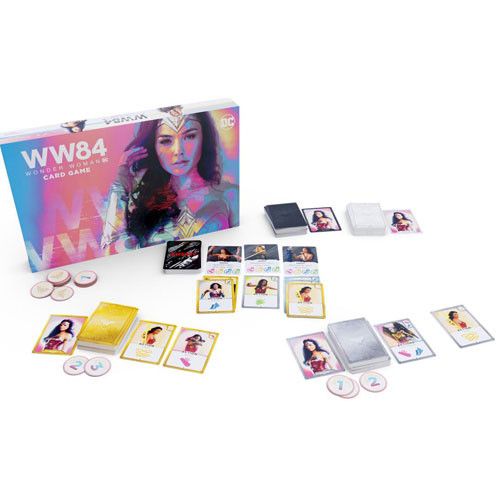 Expected Release: Q4 2020. Date subject to change.
Pre-order with your local game stores today!
Happy gaming!